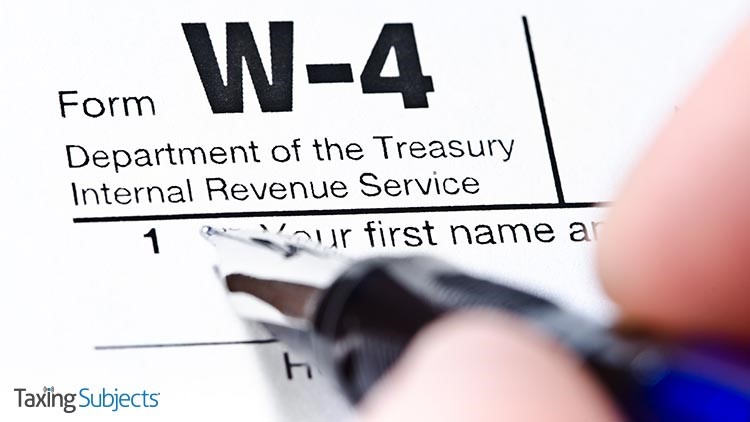 A reworked version of Form W-4 has been released by the IRS and the Treasury Department for the 2020 tax year. A number of changes were made to earlier draft versions of the form in response to complaints from tax professionals.
Accounting Today reports Treasury doesn't expect to make further changes beyond some small inflation-adjustment updates.
The redesigned Form W-4 uses a building-block approach, replacing complex worksheets with straightforward questions, making it simpler for employees to figure withholding accurately. The new form uses the same basic information as the old design, but employs a more personalized, step-by-step approach to better accommodate taxpayers.
Accounting Today reports the redesign will not force employees to resubmit a Form W-4 simply because of the update. Employers can continue to figure withholding based on information from the most recent W-4 submitted.
Complaints from Tax Pros
The complaints about the draft version of the form, Accounting Today reports, came from accountants and tax practitioners alike, who said the draft version required taxpayers to reveal too much information to their employers about outside sources of income for employees and their spouses.
The tax reform package passed in late 2017 eliminated traditional exemptions for taxpayers and dependents along with a long list of deductions, increasing the standard exemption amounts instead. The IRS urged taxpayers to do a "paycheck checkup" last year to make sure enough was being withheld from the taxpayers' paychecks, but few taxpayers went through the complicated process. As a result, many taxpayers found themselves owing tax because of inadequate withholding.
The IRS is urging taxpayers to do another withholding checkup this year to make sure the correct amount is withheld from their paychecks. The agency has also come out with a new Tax Withholding Estimator online tool to help.