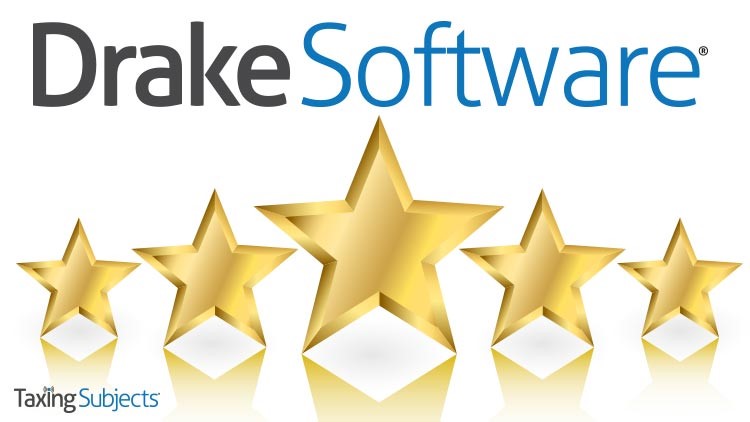 When choosing tax preparation software, tax professionals weigh a number of factors: cost, features, support, word of mouth recommendations, and industry reviews. CPA Practice Advisor recently issued its annual software review for Drake Tax, awarding the Drake Software's tax preparation package 5 out of 5 stars.
Straight away, reviewer Mary Girsch-Bock pointed out that Drake Tax has been winning the CPA Practice Advisor Readers' Choice Awards for fifteen years straight. As a full-service tax software capable of handling "a high number of individual and business returns," Drake Tax includes key features that can help tax professionals get through filing season. Here are a few highlighted in the review:
DoubleCheck
Drake Documents
Drake Tax Planner
Federal and state tax form support (6,000+)
Printable Spanish-language forms (12)
Integration and support with ancillary software
Tax professionals who are concerned about data security can use Drake's SecureFilePro (SFP) service, which replaces email as the go-to platform for exchanging client documents and backing up files. Addressing the new mobile app for SFP, the reviewer wrote that it "[allows] clients to take photos of tax documents and securely upload them to the portal. SecureFilePro Connect also offers remote electronic signature capability, as well as the ability to accept client payments electronically."
Successfully improving office workflow can often depend on whether the efficiency-improving applications work with your existing software. The review noted that the tax automation service GruntWorx integrates with Drake Tax. That means Drake customers can use GruntWorx to import data from scanned client documents directly into Drake Tax—eliminating manual document organization and data entry. Drake Accounting is another program that integrates with Drake Tax, letting tax professionals expand their tax preparation services to include year-round accounting.
The review closed by looking at customer support and pricing options. On the first point, Drake Software is known for providing top-tier customer support. In addition to phone and email support options, the review listed several free resources available to customers, like training videos and downloadable guides. When it comes to price, Drake has unlimited and pay-per-return packages that benefit from early-bird pricing and software bundles.
Source: 2019 Review of Drake Tax