LISA MONK & ASSOCIATES, LLC
Certified Public Accountants
Lisa Monk & Associates LLC's reputation lies in the experience and expertise we provide on a daily basis.
Our primary goal as tax professionals is to be available to provide guidance to enable our clients to make informed financial decisions and meet their tax filing responsibilities. We deliver only the highest quality work, and the proof is in the success of our clients. As a former IRS Revenue Agent, Lisa and her staff specialize in IRS matters, and can assist with audits, delinquent tax filings, and more. Additional information is listed below. Please contact us to set up a consultation.
Our firm can assist with your personal and your business tax matters, in a responsive and accurate manner. Our firm has a wealth of experience in all areas relating to accounting and taxes. Lisa and Cheryl have over 30 years of combined experience in tax preparation services for individuals, corporations, and partnerships. We also have experience in payroll tax issues, from the preparation of payroll returns to the resolution of complicated payroll issues.
Our firm has vast experience with QuickBooks and Cheryl Reiss is a "Qualified ProAdvisor". We have experience with desktop and online versions. We partner with our clients to develop a plan that suits their needs, from being responsible for all of their input, monthly reconciliations, or reviewing their year-to-date results to develop business planning. Our goal is to provide strategic insights to help drive small business success.
Lisa was a IRS Revenue Agent for 13 years. This experience provides a unique perspective in everything that she does. We always look at the "audit risk" of any tax position when we prepare a tax return and we advise our clients on how to be proactive to protect themselves in the event of an audit.
We have helped countless clients in their dealings with the INTERNAL REVENUE SERVICE. We have forged great working relationships with many current IRS agents and collection officers. We have helped clients with IRS audits – including clients who prepared their own returns – and minimized the taxes and successfully won many penalty abatement cases. We have helped clients who haven't filed or paid taxes in 10 or more years. We have helped business clients who haven't been able to file (due to lost records or other reasons) get back on track and stay on track. We can turn any "mess" into an organized and understandable tax filing.
We have helped clients who owed $10,000 to the IRS, and we have helped clients who owe several million dollars to the IRS. We have provided better results for our clients than their previous expensive tax attorneys. We will ALWAYS provide better results than any tax resolution firm that advertises on the radio or TV. We can be relied upon to give an honest and confidential opinion of your case and what is the best way to resolve the issues.
Lisa Monk & Associates LLC
At Lisa Monk & Associates, LLC we believe in the value of relationships. We view every client relationship like a partnership, and truly believe that our success is a result of your success. We are committed to providing close, personal attention to our clients. We take pride in giving you the assurance that the personal assistance you receive comes from years of advanced training, technical knowledge and financial experience.
We provide a variety of services including: Income Tax Preparation for all types of businesses and individuals, IRS and State Audit and Collection Representation, QuickBooks® setup, support and input, Business startup services, Monthly bookkeeping, and the preparation of Compiled or Reviewed Financial statements.
Our continual investment of time and resources in professional continuing education, state-of-the-art computer technology and extensive business relationships is indicative of our commitment to excellence.
Lisa and her firm are most highly recommended. She and her staff are very accessible and easy to work with. Unlike other accountants I have hired, Lisa actually listens and explains complex things in an understandable fashion. Her work is impeccable.
I have referred many of my clients to her for more than 10 years. She is ethical, practical, knowledgeable and well respected.
I started having my taxes done by Bill Klein in 1992. When Lisa was hired, Bill felt confident to have Lisa take over our family's taxes. It was a lot of work because my five kids had trusts plus their personal taxes and I had two trusts. She was able to keep everybody's taxes straight and got the job done beautifully.
With all the tax changes coming out of Washington, Lisa keeps her clients informed of any new developments that may change their tax situations.
Lisa is pleasant to work with as are all the people who work for her.
Lisa and her team are the best around…they do everything with excellence and we would never think of going elsewhere for our personal tax needs or our business. We have been with them for years. They are the best!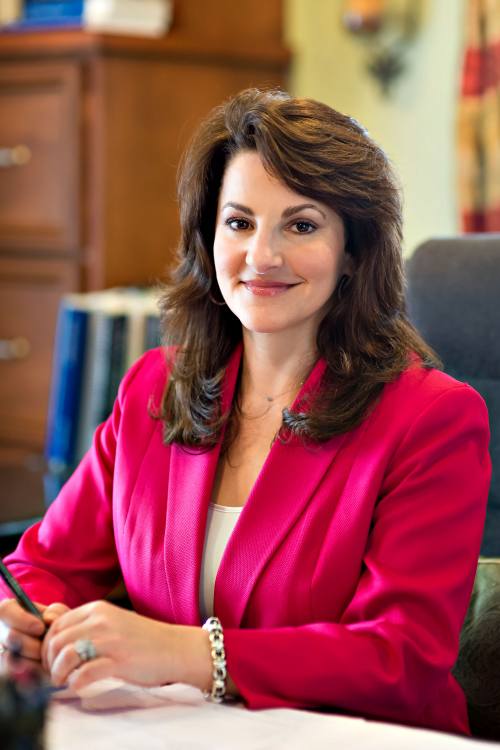 Lisa Monk, CPA
Managing Principal
[email protected]
Lisa is the principal member of Lisa Monk & Associates LLC and has over 30 years of tax and public accounting experience. Lisa lives in East Coventry with her husband Mike and three children.
Cheryl Reiss, CPA
Certified Public Accountant
[email protected]
Cheryl is Certified Public Accountant with Lisa Monk & Associates LLC and has over 15 years of tax and public accounting experience. Cheryl lives in New Hanover Township with her husband Fred and three children.
Janet Garges
Para-Professional
Janet is the Paraprofessional of the office and has over 10 years of office experience. Janet lives in East Coventry with her husband John and three children.
Paulette Flurer
Para-Professional
Paulette is the Paraprofessional of the office and began employment in the summer of 2017. Paulette lives in Pottstown and has two sons and one grandson.
HAVE A QUESTION? WE'RE HERE TO HELP